---
Carol K. Haburay, MS, LPCC-S, Director of Employee Assistance Program


Ms. Haburay has over 30 years of post-masters clinical experience, specializing with children, adolescents and families, as well as crisis intervention with all ages. Particular interests with children and adolescents, include mood disorders, behavior problems, Attention Deficit/ Hyperactivity Disorder (AD/HD), Asperger's Disorder (high-functioning autism) and family issues/conflict, such as adjustment to divorce and blended families. Ms. Haburay has recent experience working with military families and their particular challenges. She likes to use a short-term, problem-focused approach, such as cognitive-behavioral therapy. Furthermore, Haburay enjoys training and consultation regarding these topics.
Contact Ms. Haburay at: chaburay@thesourceonegroup.com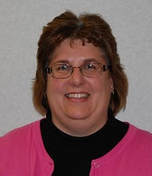 Ann Dennison, M.Ed., LPCC, Therapist

Ms. Dennison is an independently licensed clinical counselor. She has counseling experience in many different settings including office, homes, and schools. While Ms. Dennison's main work has been working with school aged children and adolescents, she also works with all age groups specifically addressing anxiety, depression and adjustment disorders. Ms. Dennison also works with both parents and children together to resolve family conflicts and interpersonal issues using a family system's perspective. She uses a variety of treatment approaches including Cognitive Behavioral Therapy and Solution Focused Therapy.


---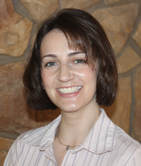 Jacquelyn Kraps, Ph.D., Psychologist

Jacquelyn N. Kraps, Ph.D., is a licensed Clinical Psychologist in the State of Ohio. She completed her doctoral studies at The University of Toledo and her undergraduate studies at The University of Michigan. Dr. Kraps currently holds the position of Vice President/Chief Clinical Officer at The Counseling Center of Wayne and Holmes Counties in Wooster, Ohio and is an Individual Affiliate and an Affiliate Advisory Committee Member of the National Child Traumatic Stress Network (NCTSN). She has provided comprehensive assessments and direct clinical care for over 12 years. She currently conducts psychological evaluations for Public Safety Officer candidates on behalf of a number of local law enforcement offices.

---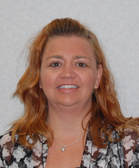 Mona Park, MS, LPCC-S, Therapist
Ms. Park is a licensed professional counselor who received her master's in mental health counseling from Capella University and her bachelor's in psychology from Ohio State University. She provides individual, group, couples, and family therapy. Ms. Park enjoys working with children, adolescents and adults involving mood, anxiety, conduct and trauma related disorders. Ms. Park uses Cognitive-Behavioral Therapy, Play Therapy, Mindfulness and Reality Therapy. Ms. Park works in the Wooster office.
---
Katelyn Stenger, CNP, Prescriber

Ms. Stenger is an advance practice nurse specializing in psychiatry.

Contact Ms. Stenger at:

kstenger@thesourceonegroup.com
Robert Wykoff, ​MA, LICDC, LPC, LSW

Specializes in treatment for substance abuse and chemical dependency treatment, tobacco cessation and gambling addiction.

​
---