---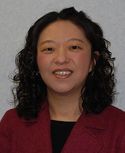 Renae Chung, Ph.D., Psychologist
Dr. Chung obtained her doctorate in clinical psychology from The California School of Professional Psychology. She is a licensed psychologist who provides individual, group, and family psychotherapy to children, adolescents, and adults. Dr. Chung is particularly interested in treating distress due to trauma, helping people cope with loss and grief issues, and dealing with cross-cultural acculturation stressors.
mailto: rchung@thesourceonegroup.com
---

Carol K. Haburay, MS, LPCC-S, Director of Employee Assistance Program
Ms. Haburay has over 30 years of post-masters clinical experience, specializing with children, adolescents and families, as well as crisis intervention with all ages. Particular interests with children and adolescents, include mood disorders, behavior problems, Attention Deficit/ Hyperactivity Disorder (AD/HD), Asperger's Disorder (high-functioning autism) and family issues/conflict, such as adjustment to divorce and blended families. Ms. Haburay has recent experience working with military families and their particular challenges. She likes to use a short-term, problem-focused approach, such as cognitive-behavioral therapy. Furthermore, Haburay enjoys training and consultation regarding these topics. chaburay@thesourceongroup.com
---
Jan Hamill, LISW-S, Therapist
Ms. Hamill is an independently licensed social worker with supervision endorsement and a member of the Academy of Certified Social Workers.
While
Ms. Hamill's
main work over the years has been with adolescents and young adults,
she
work
s
with all age groups and have extensive experience in areas of anxiety/depression, grief, sexual assault, self-injury, parenting, and self-actualization
. I
n 2010,
Ms. Hamill
ha
s
accumulated training to increase
her
competence with veterans' issues: re-integration after deployment, re-deployment, adjustments/concerns unique to families-of-veterans. jhamill@thesourceonegroup.com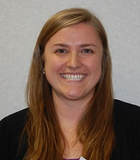 ---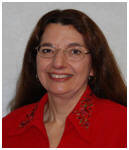 Cindy L. Orlasky, Ph.D., Psychologist

Dr. Orlasky has a Ph.D. in Psychology from Kent State University and is licensed as a psychologist in Ohio. She is also a certified Hudson Institute Coach. Dr. Orlasky has over 25 years of experience providing psychological assessment and treatment to adults, children and families. She has a special interest in working with individuals with life threatening, or life changing, physical conditions.
corlasky@thesourceonegroup.com
---